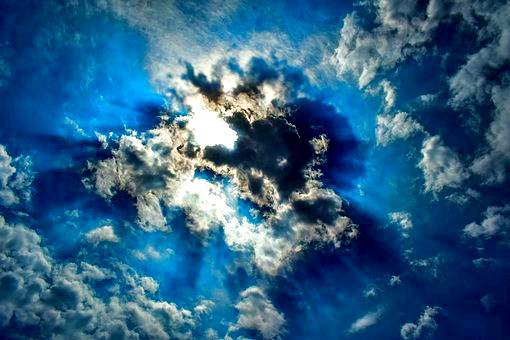 What is your favorite place for encountering God? Mine isthe floor—any floor where others don't walk, and where angels may tread. I find when I get as low as I can on earth, God gives me visions of heaven. "Humble yourselves in the presence of the Lord, and He will exalt you" (James 4:10). Whatever He shows you in that place of humility, be like Daniel, who "kept looking" (Dan. 7:2,4,6,7,9,11, 13,21), and He will show you more.
Heaven & Earth is becoming a book-length project. If you'dlike excerpts from this book, please email georgeferrar@gmail.com.
Paul prayed that we would receive "the Spirit of wisdom and revelation, so that you may know Him better" (Eph. 1:17).
Here is one recent revelation I received on the floor…
The further I look, the further I see. Only the weakness of the eyes of my heart limit me. For when I look into heaven I see light. But light is not meant for its own sake. It is meant to illuminate. God said "Let there be light" in order that all His creation would be made manifest. He gave us eyes that we might see His glory in what He made. But the Fall both dimmed the glory and dimmed our eyes.
Then, in effect, He said, "Let there be light" again. He sent to us the light of the world, Jesus. "In Him was life, and that life was the light of men. The light shines in the darkness, but the darkness has not understood it" (John 1:5). If we turn away from His light back into darkness, we will never understand His light. But if we look at His light, it will strengthen our eyes to see. Veils will burn away. Not only the veil that fell on the earth at the Fall, but the veil on our eyes and the veil on our hearts.
The passion of Christ for us burns those veils away and kindles our own passion for Him. "We love because He first loved us" (1 John 4:19). In love we see with the eyes of our hearts. We learn to love what He loves. We learn to see how He sees. His light heals our eyes so we can see further, deeper, and higher. Distance to Him is a veil that, taken away, makes us close to Him. Time too is a veil that He can burn away to show us both the past and the future as if they were present. For all is present to Him.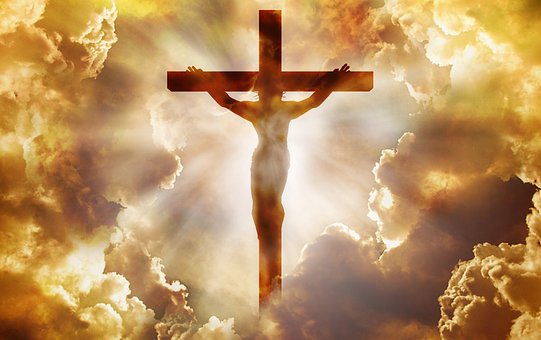 Except what He has forgiven. Forgiveness itself unites every moment to eternity. The cross redeems all time. The cross breaks through all barriers and bridges all separations. But for those who lack forgiveness, the separations remain.
The separations come from two sources. One, the god of this world uses veils to blind the minds of unbelievers so that they cannot see the glory of God in the light of Christ (2 Cor. 4:4). The other source of the veils is God Himself. For a man living in sin to see the glory of the living God would kill him. But when a man turns to Him, God lifts one veil, then another, then another…
With every step of faith we take He lifts another veil. Our vision sharpens. Our steps quicken. We see His course marked out before us. And so we run with perseverance, keeping our eyes on Jesus, the Author and Perfecter of our faith (Heb. 12:1-2). The more we see of Him in everything, the further we go with God. In time, we see Him not only before us, but all around us. It is then that we begin to know the height and depth and width and breadth of His love. It surpasses knowledge. When all veils are finally stripped away, we will be filled beyond measure with all the fullness of God (Eph. 3:17-19).