In Christ we who are many form one body, and each member belongs to all the others. —Rom. 12:5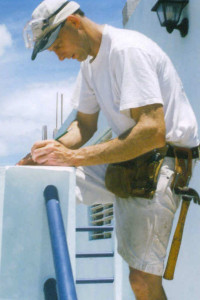 Our partnership with churches in the US is built on relationships. Missionary George Ferrar likes to get to know missions-minded people personally, learn more about their churches, minister to them corporately and individually, and provide opportunities for churches and members to bless Belize with spiritual gifts as well as material gifts.
George welcomes accountability and is happy to provide essential documentation to leaders of partner churches.
Ministry Partners in churches have many options for helping Tree of Life in important ways:
Keeping us informed about church activities
Keeping the church informed about mission activities
Creating, editing and circulating mission videos
Copying and making available the Belize Journal
Providing transportation for missionary visits
Helping with mission tables and displays at church
Helping with special missions presentations such as Powerpoint shows
Bringing refreshments to special meetings
Providing assistance with new technologies
Providing housing for missionary visits
Organizing prayer
Seeking more venues for mission presentations in schools, campuses and communities
Assisting in church team visits to Belize
Contact George at info@treeoflifebelize.com about being a Tree of Life Ministry Partner!