That the generation to come might know…that they may arise and tell them to their children.-Ps. 78:6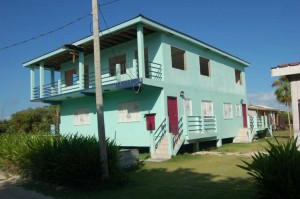 Beginning on the day we had to close our high school in January 2010, God has spoken to me (George) through others about resurrecting it. I have been willing to do whatever God wanted with it. Yet time after time since then, when people have prayed with me about the future, they felt led to speak resurrection or restoration–even those who knew nothing about our school project. I knew in order for a resurrection to happen, there had to be a death, so beginning in January 2010 I told everyone we were putting the school on the altar. I did keep looking for the teachers who would be part of the resurrection, developing more contacts, participating in the Association of Christian Schools International (ACSI) teacher recruiting fair and using Mission: Teach and other web searches.
But though I made many new friends and strengthened old friendships in the process, our teacher candidates did not feel that now was the time to join us. So we could not open the school in August 2012 as anticipated. As a result, the government rescinded our license and said we would have to cease fundraising for the high school through our website. Yet when praying under the influence of the Holy Spirit, people still keep speaking of a resurrection or restoration. Try it: gather with Spirit-filled believers, and worship God until you all know that the Holy Spirit is on you. Then ask God, in the name of Jesus Christ, if He wants this project to continue. No one has said no yet.
But have I put it completely on the altar so God can resurrect it? In case I haven't really let go the way God wants, I have not only stopped any fundraising on the website or elsewhere. I have stopped recruiting teachers at fairs and pursuing more web searches, and I have allowed our membership in ACSI to end. No human effort can help God perform a resurrection. When He does, He will get all the glory and everyone will know without a doubt that the school is His. It will be a miracle school and no one will be able to stop God from doing what He wants with it.
Anyone who believes in this resurrection and wants to participate in a supernatural school can apply as teacher or principal or administrator. It will take people who move in the supernatural because God will have nothing less than a miracle school. When God arises to resurrect it, He will release grace for everything else to happen the favor, the license, the finances, and the fulfillment of every requirement because with God all things are possible. The school will move forward with much more power as a result of all the sacrifice, suffering, prayer and preparation that has gone into it. We believe many other schools, too, will move forward with greater power as a result of our ongoing BC-HOP prayer campaign for Education in Belize.
In the meantime at BC-HOP and the Belize Prayer Network we will keep seeking His kingdom and His righteousness believing that all these things will be added to you as well. God has allowed these challenges so He can show He is greater than any challenge. We expect a testimony of the surpassing greatness of His power that produces many, many more testimonies.