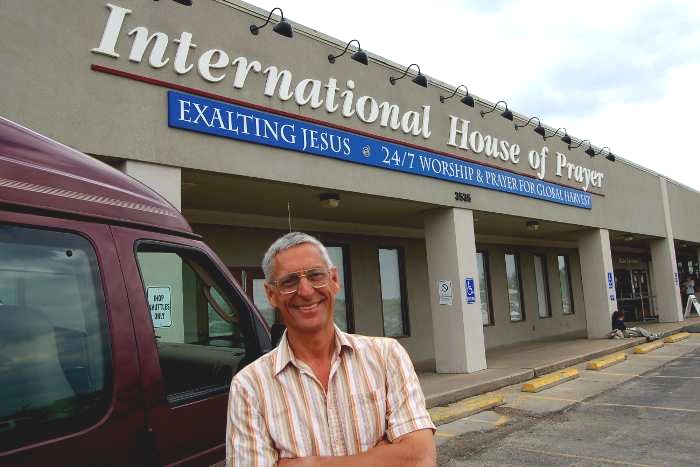 Tree of Life's George Ferrar spent four months at the International House of Prayer-Kansas City (IHOP-KC) at the height of the world-renowned IHOP Awakening in 2010. It was the greatest move of God that he had ever experienced, in the midst of IHOP's 24/7 worship and prayer for the nations. There he received a vision for the Belize City House of Prayer. Though similar in some ways, BC-HOP would differ from IHOP-KC in targeting the seven mountains of influence in the nation: Family, Spiritual Life, Education, Economy, Government, Music & Arts, and Media.
He shared this vision by long-distance communication with the Evangelical Association, wanting to submit it to the acknowledged leaders of evangelicals in Belize. That way BC-HOP would better represent the body of Christ in the nation rather than be a separate ministry. The Evangelical Association voted unanimously to adopt it. When George returned from IHOP-KC, they asked him to lead BC-HOP. He assented with the understanding that he would seek out other intercessors to share in the leadership.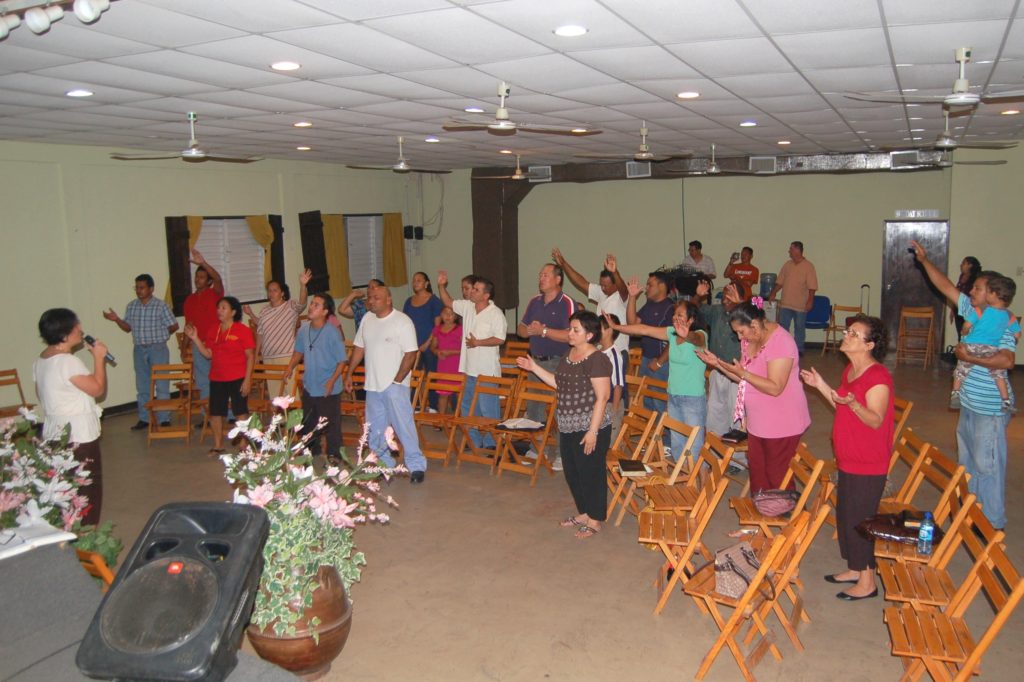 BC-HOP began in early 2011 with prayer leaders for five of the seven mountains of influence. We held most of our sessions in the spacious upstairs worship center at Remar Belize, an outreach and discipleship ministry in the inner city. We believed that if we "seek first His kingdom andHis righteousness…all these things will be added" unto us (Mt. 6:33). God answered our prayers in mighty ways. He added so many things to our leaders—a new youth ministry to our Spiritual Life prayer leader, a promotion to our Government prayer leader, a promotion to our Music & Arts prayer leader, a new radio station to our Media prayer leader—that they felt compelled to move on to their new responsibilities.
As we sought new prayer leaders, we found that they were already committed to intercessory prayer groups. Rather than compete with them, why not network with them? So in 2012 BC-HOP became part the new Belize PrayerNetwork (BPN), also directed by George and accountable to the Evangelical Association.
Click here for more on BPN.
With the expansion into BPN came a greater vision of praying for the nations. For "My House will be called a house of prayer for all nations" (Isa. 56:7). So in 2013 we started emailing weekly prayer alerts for Belize and the nations to hundreds of subscribers. We prayed over those prayeralerts at BC-HOP. With the encouragement of Remar Belize's new director, Mario Mestre, Remar's members in the Belize District got involved. All of them are former street people—homeless, drug addicts, gang members, prostitutes and/or alcoholics—who feel deeply the burdens of Belize's problems. So they are eager to be able to join in serious prayer gatherings and lift these burdens to the Lord.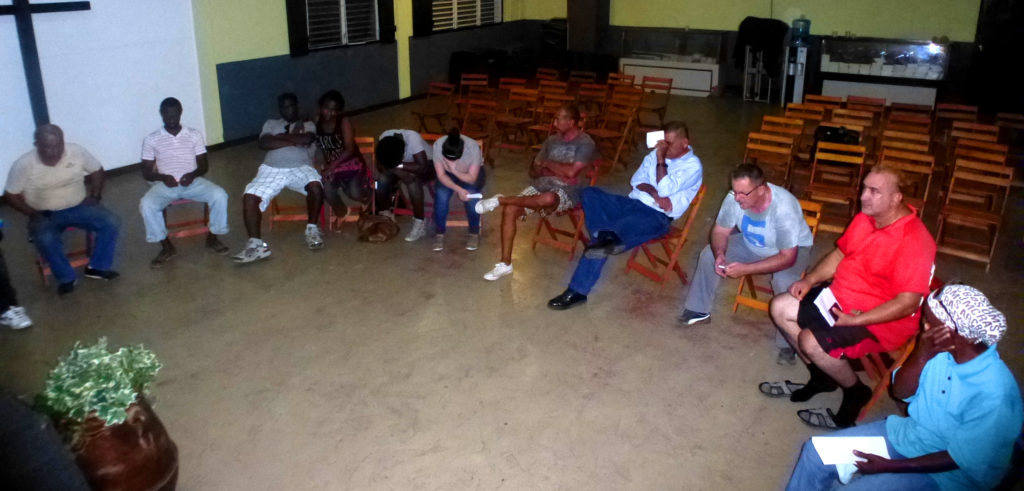 Many of our personal problems are also city problems. Many city problems are national problems. And many of our national problems are global problems. As we overcome these problems in our personal lives, we gain understanding and authority on how to pray for them and overcome them in our city, nation and world.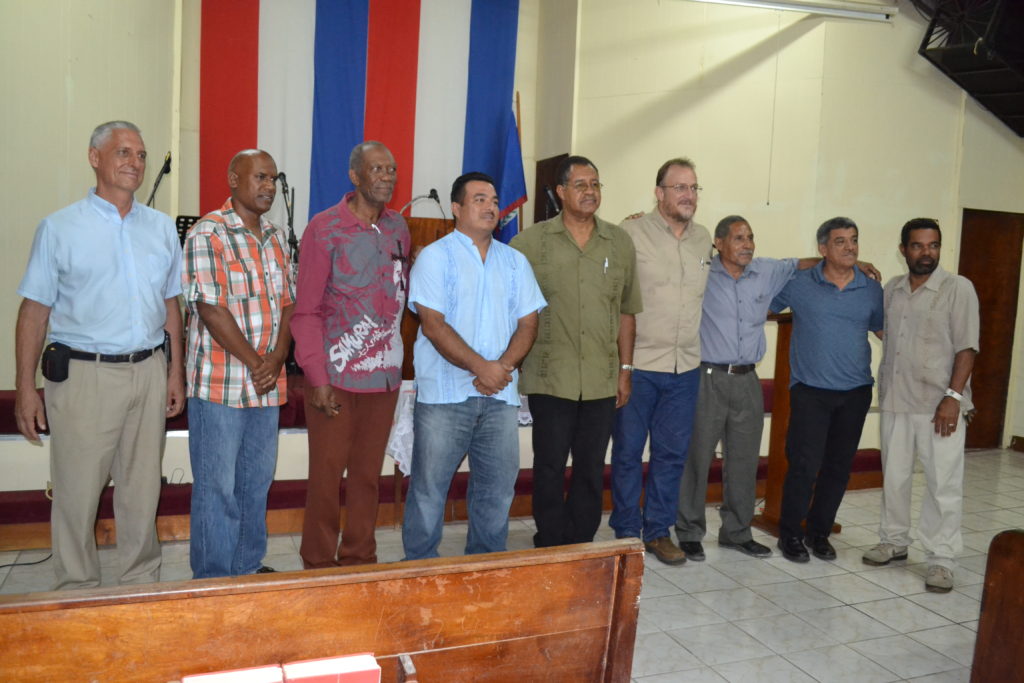 In 2015 when George was elected secretary of the newly re-formed National Evangelical Association of Belize (NEAB), he was able to not only to pray for Belize's issues, but to act on them together with leaders from every district in the nation.
Click here for more on NEAB…